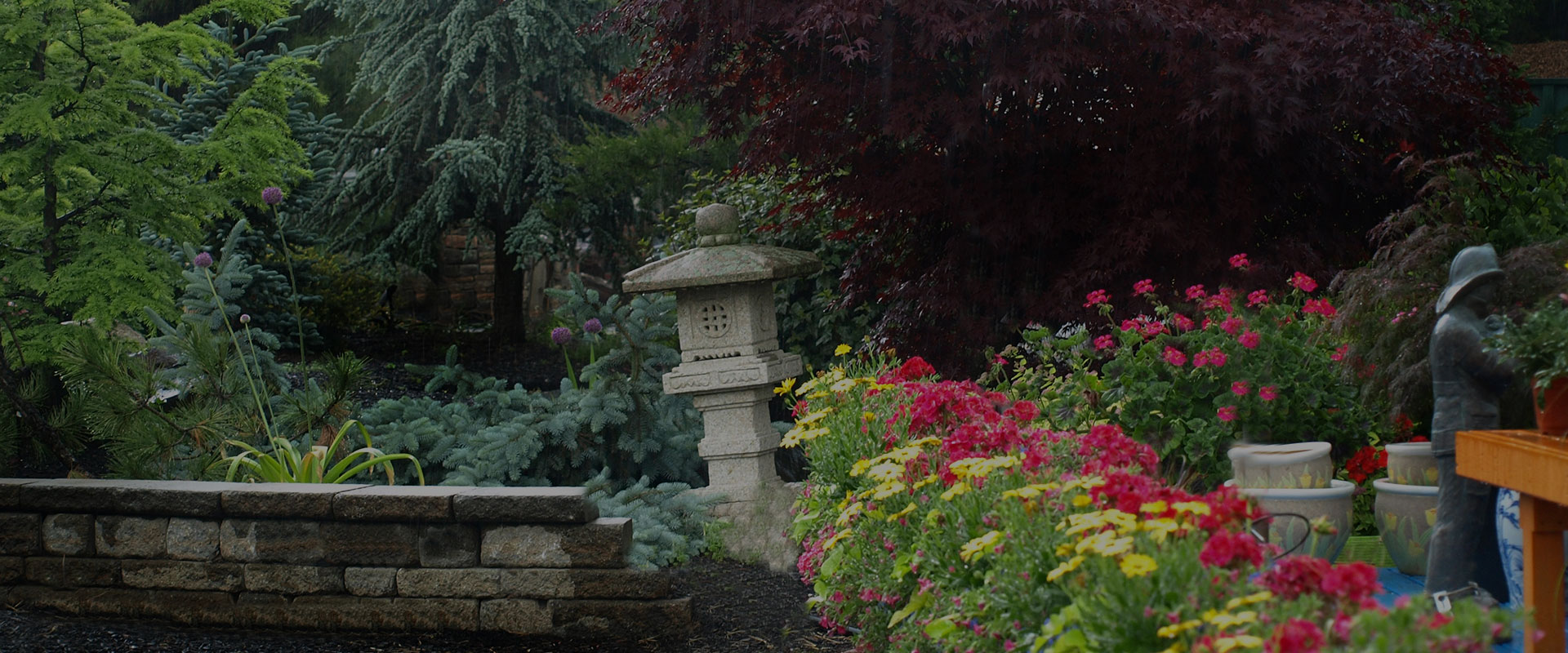 Welcome to Winterberry Gardens! Connecticut's #1 Choice for Your Gardening Needs!
We Look Forward to Seeing You!  Stop By Our 16-Acre Garden Center in Southington!
With over 35 years of experience and an amazing 16-acre Garden Center, we are your one-stop shop for all of your gardening and landscaping needs. Our vast Garden Center is home to a variety of annuals, perennials, shrubs, trees, mulch, fertilizers, soil, pots, planters, pottery, statuary for all of your gardening needs. We also carry one-of-a-kind plant specimens and hardy native plants.
Need some assistance with landscaping?
We're proud to be Connecticut's #1 Choice for Residential & Commercial Maintenance, Landscaping, Outdoor Design, Lawn Care, Irrigation & Lighting! Contact us to learn more! Our expert Landscape Designers create stunning and functional plans for outdoor living. We help you select plants, trees and shrubs based on your ultimate vision. Our Landscape Maintenance Crews here at Winterberry are among the most knowledgeable and experienced in the industry, and are fully equipped and ready to keep your property in immaculate condition throughout the season. Our Irrigation & Lighting Specialists excel at creating systems that are low maintenance, cost-effective, and inspiringly beautiful.  
Take a Look Inside our Greenhouse with Winterberry Gardens Head Grower
Connecticut's #1 Garden Center! Stop By for all of your Gardening & Landscaping Needs!
I had no affiliation to Winterberry before purchasing my home in the West End of Hartford where Winterberry had installed and maintained the irrigation system.  You were very helpful in arranging for an educational visit for me with one of your service professionals as well as helping me to navigate some necessary repairs and the annual opening and winterization.  You've always been accessible, pleasant and extremely helpful. Thank you for your great service!
-Andrew
It is a pleasure to have full confidence that when Winterberry is on the job the project will be completed timely, professionally, and accurately.
-Deborah
The work was done within the timeframe given, and completed exactly as promised. The staff was extremely professional and a pleasure to deal with.
-Tom & Alison